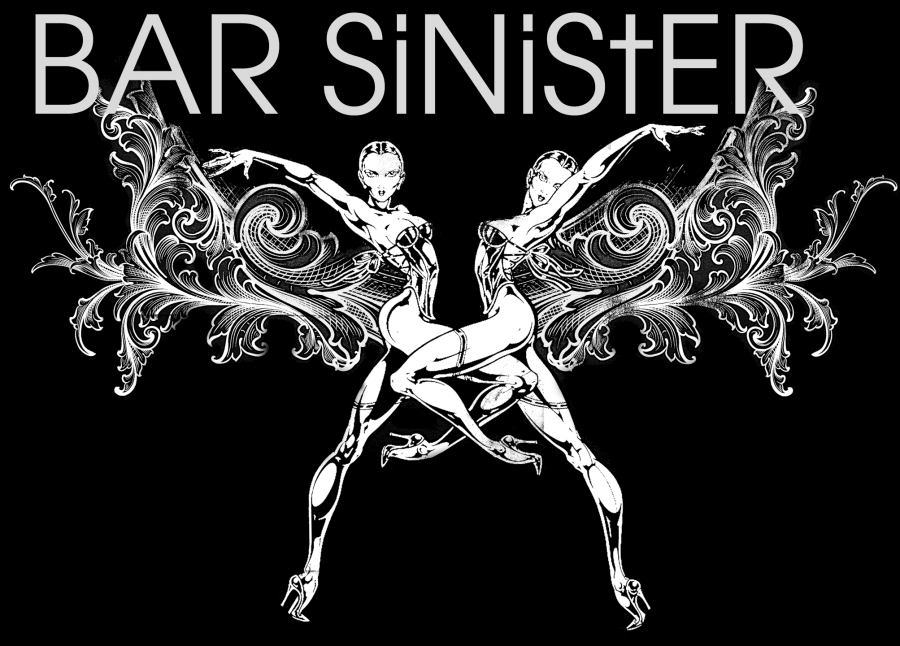 08.22.2020 IS Bar Sinister's 22 Year Anniversary!

As we all sit at home this Saturday Night and tap into our Online Party, some of us are conjuring plans for the reopening and celebration to come! With excitement building, we will not let you down and we'd love to hear from you… who would you like to see perform? Who are your favorite Dancers? What should our house cocktail be?! I know I'll need a few!

This journey started after my separation from Fang Club and the birth of Bar Sinister began at Boardner's of Hollywood. With a friends only opening on July 25th, 1998 and a venue half the size that it is today. We built a very small dance floor in the middle of the night, installed some dance lights, lit some candles and the magic was born. With passion and determination, an incredible team of djs, street teams, artists, dancers, talent and the thousands of guests, ALL considered family, we made it happen, still committing to the ambiance, music, talent and an dedicated team that truly loves what we do.

In 1999 I had the opportunity to partner with the then owner of Boardner's, and expanded the venue giving us more room play in today. These 22 years of being the owner and promoter of Bar Sinister has allowed me the opportunity to share with all of you my creative visions through the dark edgy décor that feels more like an underground club in nyc, to the djs who have spun everything from gothic, deathrock, industrial, ethereal and synthpop, to the bands that have brought excitement under the stars, players who have cared and respected our clientele and each other supporting safety and the sex worker trades and the freedoms we are each entitled to with our own bodies, while fighting against human trafficking and abuse. Our clientele who deserves tremendous gratitude is appreciative and open minded to accept each other, support each other and encourage each other to be ourselves.

Our Bar Sinister team has shed a few, gained a few and today remains a dream team that I owe my heartfelt gratitude to all whom have come and gone and remain today… the list is long!

While these 5 months have been long and an incredibly hard, fighting every day to survive amongst massive debt, laying off dozens of staff, landlord disputes, riots and just the awfulness of haters, the kindness by far from the majority of our guests, friends, family and staff has been overwhelming. WE ARE ALL IN THIS TOGETHER and we will only come out of this together!

In the meantime, conjure with us - plan your reopening attire, jewels, make up, hair and practice those goth~wave moves. We will be open one day soon again and can't wait to celebrate the decadence and debauchery with each of you!

All my Love and Gratitude ~ Tricia La Belle

Thank you To my One and Only Partner and for dealing with me - Kelly B, my 2nd in Command Lyssa Slattery, our dedicated and relentless door Girl Jessica and her side kick Scott, Kent Kaliber for dawning us with his appearance as Celebrity MC, Dj Tommy who has been with me since the beginning along with the Amanda Jones, extraordinaire JPEG, Tim and Cat who brings my visions to life with such perfection, Masters Paul and Jordan and My Mistress Bella for the trust, respect and commitment to pleasure and enjoyment and Seth and JPEG for capturing it all on camera. Coat check Jennifer and Bridgette, Countless Dancers with special thanks to Suicide Girls and my dancer founders Tiffany, Yolanda, Shannon, Tammy, Angeli, Annise and so many other incredibly talented and fabulously eccentric souls.

Djs John C, Rocky, Satoki, Jeremy Dawson, Bruce Perdew, Joe Letz, Ming Vauz, Ginger Fish, Jack Atlantis, John Koviak, Wednesday, Amy, Raven, Starr and Slave1, Matt V Christ, Erik Aengel, Bat, Savak, Victoria Lovelace, Madin, Daniel Graves, Darren Revell, Sally, Joe Virus, Tenebrae and many more

My Boardner's team: Rock Star Bartender Jamie & her cohort heathen Trevor, Raphael, Chef Oscar & Family, Corporal Scoti, Josh, Alfredo, Alejandro, Arron, Marisa, Randy, Jamie G, Chuckie RIP, Joey, Chris RIP, Julie, Lita & Darby, Red Jen, Michelle, Simona, Bethany Jane, Natalie, Ericka, Misa, Cameron, Luke, Gerrard Sound crew who never lets us down: Chris, Matt, JJ, Mike and Jason. Patty & Kayla Gannon, A Team of Security who are truly warriors for all that they must endure from alcohol induced patrons including me at times: Zu, Chuy, Ricardo, Joe, Franky, Eugene, Ralph C, Russ, and …Gary

Vendors & Supporters: Shrine, Retail Slut, Lip Service, Vinyl Dolls, The Kinky Peach, Yxtabay, Le Queen Noire, Cat's Curious, The Strange and Savage, The Contrary Dame, Cupcake Couture, Lady Danger, Morbid Empire, Dark to Décor, Ali Di, Eirik Maribaal and Rocky, Mystic Museum, The Bearded Lady, CrystlliZd, Carmen Noctis, Zelly Kat, Geeky & Kinky Pins, Diva Dreads, BB Dupree, Sinister Intentions, Terry King, Dray Drax, Vera's EyeCandy, Sourpuss Clothing, Straight Outta The Coffin, Cage Bra Queen, Jess Delong Designs, Blair Vicious, Sound Point LA, Live Nation, Golden Voice, Blue Blood Magazine, Youngs Market, Alt Star Magazine, Zamara Dollskin, Eye Fancy Beauty…. + more!!!

Friends and Family: Nick Launay, Jeffrey Damnit, Johnny Indovina, Christopher Hall, Aurelio Voltaire, Suede Souls, James & Sharone, Amelia G & Forrest Black, Sebastiann, Hanna Fira, Deborah & RJ, Myke, Colin Lee Ray, Dean & Tony, Nikki Lipstick, Bruce Perdew & Mike Fix, Sammi Doll, Ruth Noemi, Tennessee Timmy (RIP) Bill K, Gago & Yelana, Midsummer Scream, Rhonda & Peter, Peter & Yolanda, Jason Miller, Malice, Angel Dies, Angie Jorgenson, Lynn D, Adam & Bobby Alt, Holland Greco, Miles Mosley, Kwasi Washington, Mistress Marina, LAFD Inspector Gladden, Mistress Melissa, Davey Suicide, Tamie Down, Ben Graves (RIP) Lina Lecaro, Constance, Dan & Linda, Paul Whitehead, Charles Edwards, Al Jorgenson, Jason Lavitt, Joseph Brooks, Rev. John, Franck, Walter Flakus, Ruth Naomi, Dani Divine, The Ambers, Mom & Dad Muraszkin, Nioux, Jane & the Pessaus, David Hadley

If I missed your name, please include yourself, it wasn't on purpose. There are so many truly special souls who have contributed to the fun and success of Bar Sinister's 22yrs. You are not forgotten; everyone is with gratitude in my heart!

And Stevie D, who brought me to California 30yrs ago, and has remained by my side through sunshine and shit… Thank you!

Now let's Party!



PayPal.Me/Boardners